What's Your Prom Style? Our Top Three Prom Shoes
It's that time of year with prom season fast approaching. You've most likely chosen your dress, planned how you're going to travel to the venue, but have you finalised all the final details of your outfit? Most importantly, what prom shoes are you going to wear?
Gone are the days when you have to wear the standard strappy sandal (although we still love these!). Nowadays more than ever, you can choose the prom shoes to suit your individual style, ensuring you'll be super confident and comfortable come the big day!
Here are three of our favourite prom looks with- of course- the perfect prom shoes to match, whatever your style…
GLAMOUR
Prom is the perfect occasion to truly glam it up! Think floor length sequins, big curls and a strong lip- a very modern take on old school Hollywood glamour!
Our Kendall platforms are perfect for this statement look, and the clever hidden platform not only looks amazing but also gives you extra height without being uncomfortable at the end of the night (trust us, bare feet on the dancefloor is not a good look!).
Finish the look with our chic Ebony clutch- small and compact but with enough space for all the essentials!
PRINCESS
A classic but favourite look, surely everyone wants to be a princess for their prom?! Choose layered, flowing tulle with pretty detailing and sparkling accessories.
Our Frankie block heels are pretty, sparkly and wonderfully wearable with an on-trend block heel and diamante embellishment. Complete the look with sparkling drop earrings and a smile!
We've paired with our understated but super stylish Bea clutch- perfect for keeping your phone on hand for all those stunning selfies!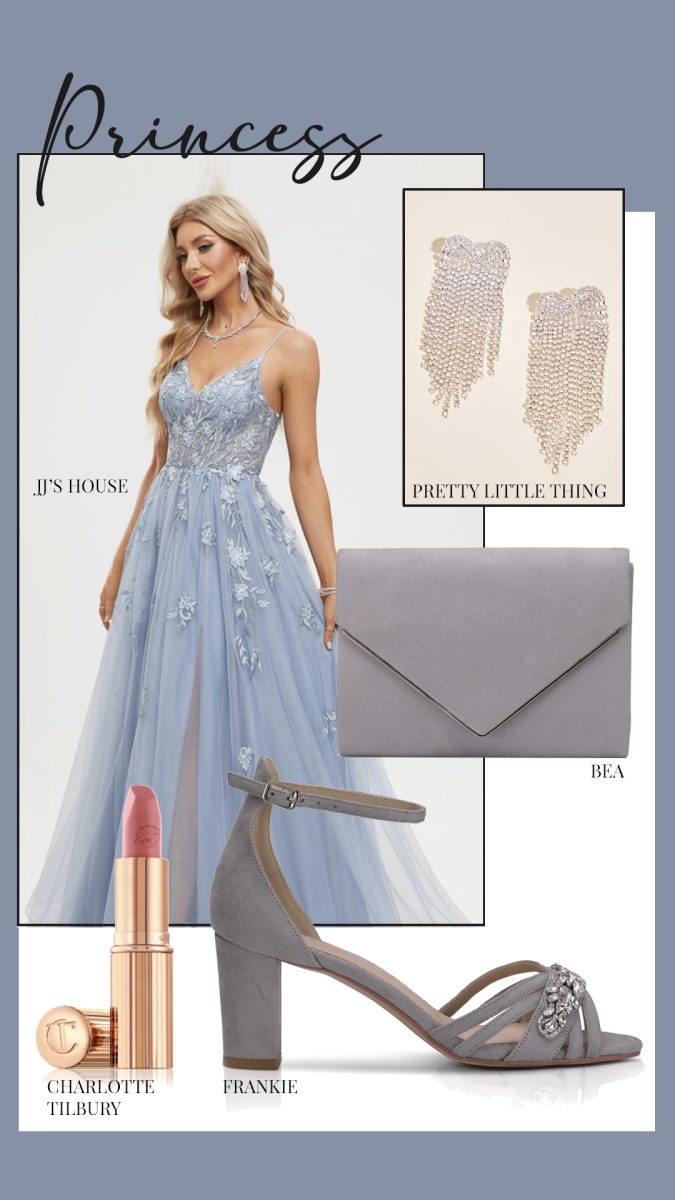 RELAXED
Who said you can't be yourself for prom? Not everyone want to wear heels and we are totally here for that too! Switch out the traditional heel for a dressy trainer and rock that dancefloor well into the early hours…
Our Oakley trainers are the perfect balance of style and comfort, in pretty see-through mesh with statement bow. Keep this look simple with statement studs and fresh, understated make up.
So what's your favourite prom look? Let us know and don't forget to check out our collection of perfect prom shoes here, whatever your style…