The Perfect Woodland Wedding Dress.
As Summer is fast approaching, the days are longer, brides getting married in the warmer months can now consider an outdoor theme too. Every bride is different, and for those couples who feel a real connection to the Great Outdoors, having a forest or other type of rural wedding, really is a magical experience. Finding the right dress can add to the wow factor for any wedding venue, but a nature loving bride needs to consider the practicalities of her gown depending on the 'Nature' of her location.
We have dresses, shoes and accessories for practically any venue, location and bridal style, and in this blog, we will be focusing on a whimsical woodland wedding theme and hand-picking options across our fabulous dress and accessories collections.
Hot or Cold?
So, you have chosen the perfect place, one of the first things to decide is the weather. One thing about an outdoor wedding, is no matter how hard we try, we can never predict the weather. That said, you may wish to consider a dress with a sleeve or an accessory you can remove or put on depending on the sudden change in temperatures we can experience in England. Or you may choose a more tropical location where you have guaranteed sun, in which case a light floaty dress like our 'Sienna' gown with the sassy leg split, would be the ideal choice.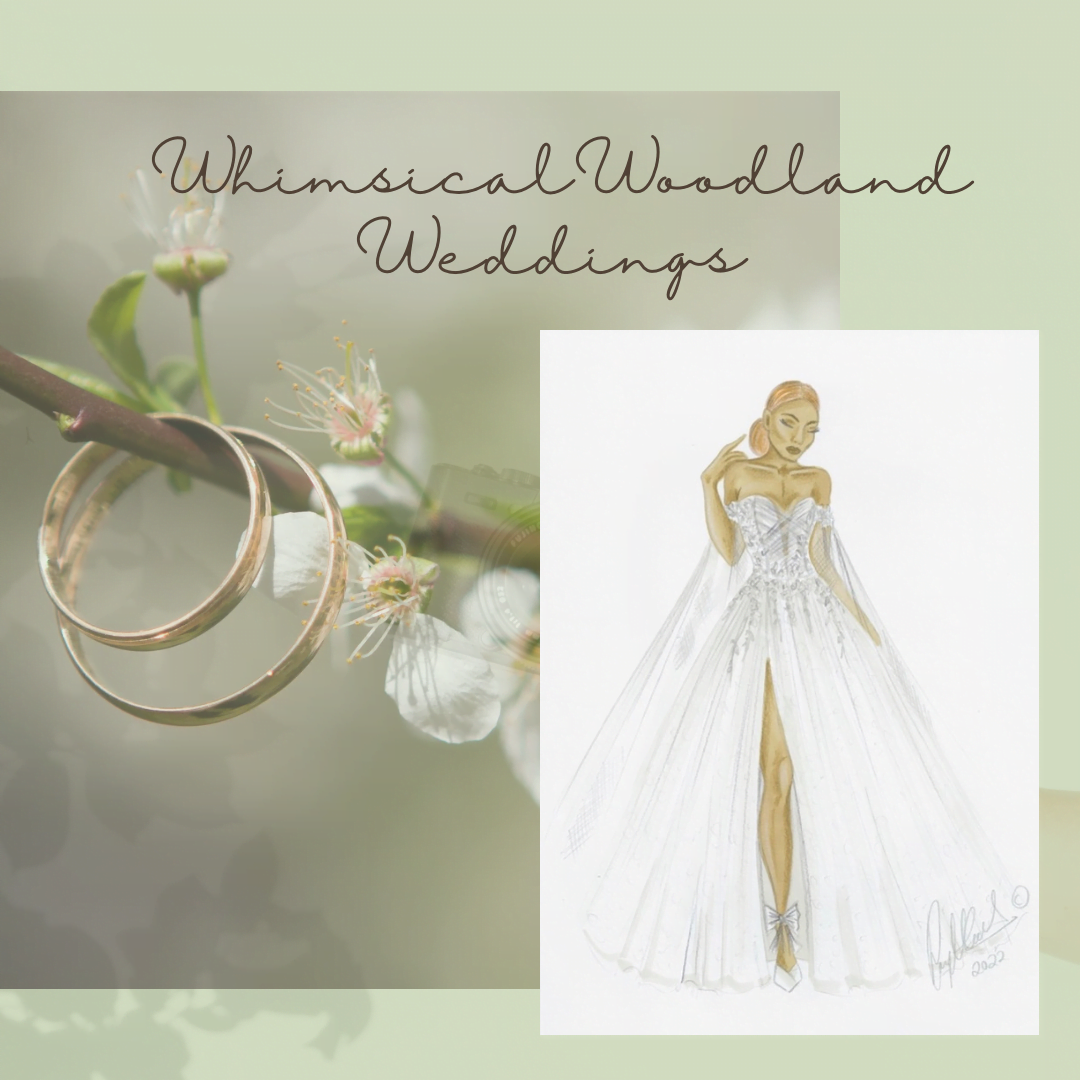 Subtle or dramatic?
Wherever the location, a bride can choose to contrast with the natural environment by rocking a dramatic dress, or she may want to complement nature with a subtler gown.
Lace, floral motifs and soft crepe fabrics will make a much softer statement when worn in the woods or even in a botanical/ornamental garden. Imaging your ceremony location while trying on different styles of dresses and it really will help you make your selection.
Our latest dress collection, we feel ticks every box on this list, and our beautiful 'Sienna', 'Mariana' and 'Willow' dresses all feature the same whimsical lace designs, layers of soft tulles over Chantilly laces to create a beautiful contrast to the deep green colours of a wooded setting, or like in our photoshoot, a stark, barren backdrop for example.
Choosing the Colour
Of course, the most popular wedding dress colour is Ivory. Believe it or not, hardly any brides now would wear white, it's always a very pale ivory due to it being much softer against any skin tone. However, the non-traditional bride dreaming of a magical woodland wedding may favour a less traditional shade.
Our beautiful 'Willow' gown comes in pale ivory and a nude blush under an ivory top fabric so the pop of colour is subtle and not too much from a bride's comfort zone. The clever use of the soft ivory overlays also means a bride can still accessories her gown with a veil or a cape which may only be available in ivory, as well as working with these shades in a non-traditional colour palette.
A wedding is the one day that is yours, therefor use your location and your dress to make it an event that you and your guests will always remember.
Love Team PB xx